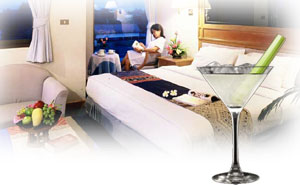 Bossotel Inn Chiang Mai give you the choice of budget studio for business travel, temporary
assignment, relocation, or vacations as well as family suites for daily, weekly and monthly rates.
We provide you with comfort, convenience, and value, so that you can spend more time relaxing
and less money on your next trip for business or leisure.

We are offering all the options to make you feel at home, away from home.